American Institute of Baking International (AIB) has certified our production process and facility as superior-rated food safe, providing the highest quality fish board products.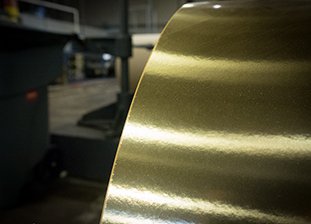 About Us
Lamitech is a fully integrated and independent paperboard manufacturing company, with internal capabilities for laminating and converting. We offer a wide selection of product stock for the printing, display and food industries. Using a range of finest virgin grades to the more cost-efficient recycled paper stock, Lamitech can provide the mix of quality and price to meet all of its customers' needs.
Learn More
Your integrity and product reputation is at risk unless you use independently audited, food safe fish board suppliers.